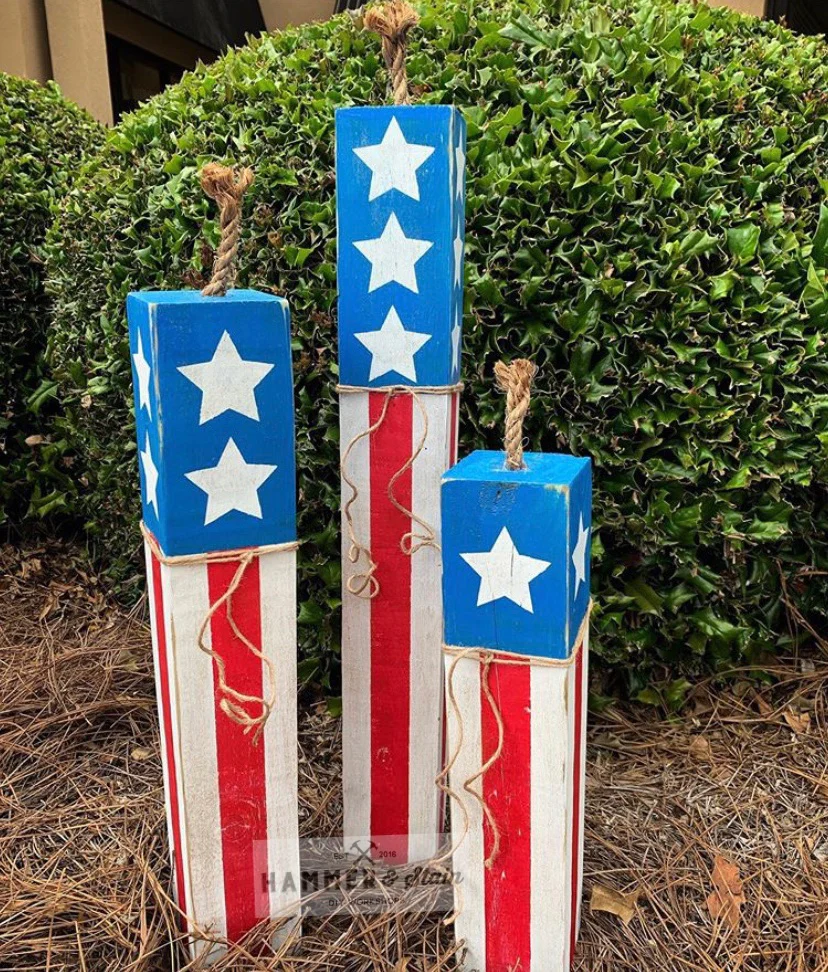 Firecracker Trio (15, 20, 25")-Private Party
 Enjoy creating your own DIY firecracker trio to add to your home decor collection.  
How to register:
1. Choose the event you plan on attending.
2. Proceed with checkout!
This is a WOOD workshop. Although we select and prep all project with care, your project will have random cracks, chips, knots, and other NATURAL blemishes that give your piece unique characteristics.

 
CUSTOM GUIDELINES --- NO custom requests accepted for this project.
Regular price $45.00 Sale
Terms
Once your order has been submitted we are immediately beginning the preparation process of your unique order. NO changes can be made, NO refunds will be issued. If you would like to cancel your reservation, you must give a minimum of 48 hour notice. Please note a refund for your reservation will be given in the form of a studio credit, packed up as a take-home kit, or we can hold your project for no more than 60 days to be completed at a later date. If your project remains with us after day 60, your payment is forfeited and project goes on our sale shelf. Same day cancellations or no-shows will NOT be eligible for a refund studio credit; your payment and project will be forfeited. Cancellations will be processed on the day we receive your cancellation request. It may take up to 2 weeks for the refunded studio credit amount to be awarded. Hammer & Stain reserves the right to make any amendments to this policy at any time. Notification of any changes will be published on this page. If you have any inquiries regarding cancellations or any of our other policies please contact us.